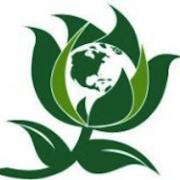 This year's Annual National Meeting will be held in St. Paul, MN July 24-27. Meetings and housing will be at Macalester College (www.macalester.edu). There will be low-cost campus meals available and there are a variety of restaurants within walking distance of the college. Hotels, hostels, camping and homestay options are being explored and further information will be forthcoming.

2014 marks the 30th anniversary of the first national gathering of Greens in the US. That first meeting was held in St. Paul at Macalester College.
 

Some history: Parties based on green politics started to be formed in one country after another in the wake of the first Earth Day (1970).  In 1972 the Values Party of New Zealand was established and then in 1973 the Ecology Party of Great Britain. Recognition of this developing movement took a leap forward when the German Green Party got a contingent elected to parliament in 1983.

Author Charlene Spretnak went over to Germany in late 1983 to learn about and write about the phenomenon. Her book called Green Politics, directed to an American audience, was published in the US in the spring of 1984. Interest in the book and the movement led to a call for a gathering that summer in St. Paul. The first national US Green organization was founded there. It was called the Green Committees of Correspondence and it had the goal of organizing local groups that eventually could coalesce into a national Green political organization. A committee was commissioned to develop the Ten Key Values statement.

The Committees of Correspondence segued into "The Greens/Green Party USA" in 1991. Meanwhile, state-based Green parties were being formed and they affiliated into an "Association of State Green Parties" in 1996. The current national organization, the Green Party of the United States, was established five years later.
Steve Welzer
Do you like this post?
---